In Memory
Wayne Jernberg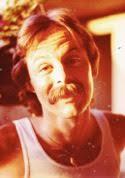 Richard Wayne Jernberg
1952-2016
Wayne was born on July 22, 1952 in Ephrata, WA to Ken and Margaret Jernberg. He spent his youth in Sunnyside, but called Seattle his home. Wayne has lived on the Hill for more than 40 years. He was a dedicated, and loving son. The most meaningful work that gave Wayne the most pride was working in an AIDS clinic in the 80's. Wayne loved people. Despite no children of his own, Wayne took great care for people, and was invested in making their lives better in whatever way he could. He had a tremendous heart. And a salty sense of humor. Wayne's tenacity and will fostered a life that beat the odds, and his optimistic realism has left an inspiring mark on most.
Wayne's delight were his cat and parakeet. The two were great friends and took excellent care of Wayne.
Wayne is survived by his mother Margaret Jernberg, sister Kay Godefroy (Jane), and brothers Ken and Jim (Mary Jo) His friend and brother Patrick Gordon (Dawnelle and sons Gavin and Ryder), and his loyal friend Kenny Carlson, Nephews Sean, Guy, Andy and Travis and Niece Karyna. He also had 8 great nieces and nephews and many, many friends.
From - http://funerals.coop/obituaries/richard-wayne-jernberg.html